The year was 2015, Obama was still the US president, most of us had never heard of a 'coronavirus', no one thought Brexit was really going to happen, JK Rowling hadn't lost her damn mind, and it was the last time HALLOWEEN FELL ON A SATURDAY! It was the year I started this project, which wasn't really that long ago. Yet, is it just me, or does it feel like it has been 20 years?
As of this writing, my town has gone back into quarantine, and it is unlikely it will be lifted come Halloween. Even if it was, I wouldn't feel at all comfortable hosting our annual party. A Halloween…on a Saturday…with a full moon…just wasted.
But chin up! It is absolutely ok to mourn the loss of our usual routines and rituals. However, there are still some that can continue, and with them, brings a renewed sense of joy. I have to remind myself to priorities joy and small pleasures during these times. So it is in the hope of adding a little spooky sparkle to your day that we will be continuing with our yearly costume/fragrance pairings. Even though most of us will not be going to parties, it is still fun, and I've even included a few looks that could double as day wear.
---
Big Frizzle Energy
---
God bless all you teachers out there. You are endlessly resilient and creative in equal measure. This hasn't been easy, but you are adapting to teaching during a pandemic like this was the Magic School Bus, and I commend you.
So, if you find your class Halloween party needs a healthy kick or your nutrition lesson is lacking in razzle-dazzle, may I suggest this celery look. It is supremely comfortable (hello bathrobe), cheap (some variation can be easily achieved from your craft stash), and brings the Chaotic Good energy the world needs right now. Plus, you can really amp the Ms Frizzle vibes by pairing it with Womanity by Thierry Mugler.
People will tell you Womanity is based around a sweet and savoury interpretation of a fig leaf. Those people are wrong. This scent is a sophisticated take on salty celery, and I'm prepared to fight anyone that says otherwise. I love Womanity and have worn it for years precisely because it is weird. It is a wonderfully unexpected take on femininity and reminds me of the fancy veggie-infused waters you get at bougie restaurants. I wear it when I need to feel like I have my life together.
---
The Dark Queen of Instagram
---
If you are like me, you have been buying really non-practical clothes during the pandemic. I've slowly morphed into a morose late-stage Elizabeth Talyor (all turbans, kaftans, bright lipstick, sunglasses, and too much jewellery). I bought split-legged harem pants the other day that I can only describe as leg capes. I love them but practical they are not. What can I say, I want to support independent artists like the cool folks over at Hysteria Machine, and I need more serotonin then the purchase of a sensible pair of jeans can provide.
So if you too just need an excuse to get dressed up, then let me write you that prescription. Who needs a boring contour when you can paint yourself ethereal and slightly menacing? I need more spooky glamour on my Instagram feed, so get dressed up as the Dark Queen/King/Regent of the Night that you truly are and have an at-home holiday photoshoot. Tag me (@deathandscent) I will gladly give you the parasocial affirmations we all need right now!
Nothing will get you in the right headspace to match this look quite like Tubéreuse criminelle by Serge Lutens, it too is ethereal and slightly menacing. Tubéreuse criminelle opens super camphorous. It is often described as Tiger Balm. It is surprising, almost a bit discordant, but then these indolic white blossoms smother you in erotic femininity. This fragrance has some of the best copy in the business too.
"Return the flowers to evil and, by corrupting their thick, milky petals, select from this poison cabinet the most controversial of all female figures: Catherine de Medici, Milady de Winter, Elizabeth Bathory… an eulogy to Lutens' heroines!"
Augh, paraphrase Baudelaire to me all night long Perfume Daddy! Tubéreuse criminelle is a scent redolent with powerful female energy, equally inspiring fear and awe. We need more fear and awe.
---
Quarantining with Your Parents [to the tune of the TMNT theme song]
---
You came back because you missed them. You came back because you were worried about them. You came back because you wanted the comfort that only your parents (their gigantic pantry, HBO Plus and their high-end washer-dryer set) could provide in these dark times. Lots of people have been bunkering down with family. For some, it is helping forge new bonds with their folks. For others, it is a slow regression back to a second teenagehood to the horror of all parties involved.
So if you are binge-watching 90s cartoon shows in your old room-turned-sewing room-turned-new room then let me suggest a family craft night. How about making Teenage Mutant Ninja Turtle costumes? You know your mom has a 1/2 dozen disposable aluminium trays in that drawer under the oven! Put them to good use doing arts and crafts while you day drinking with your next of kin.
Nothing would top this messy glamour more then Pizza by Demeter. This smells more like those packet of pizza seasoning you'd put on a frozen meal then actual pizza; think dry oregano, dehydrated tomatoes puree, and cheese powder. This is 2020 y'all, and we're not fancy, nothing says HOMEMADE TURTLES COSTUME more than smelling like the inside of a box of Bagel Bites.
---
Adam & Eve and/or also Steve and Amy…I'm not here to yuck your yum
---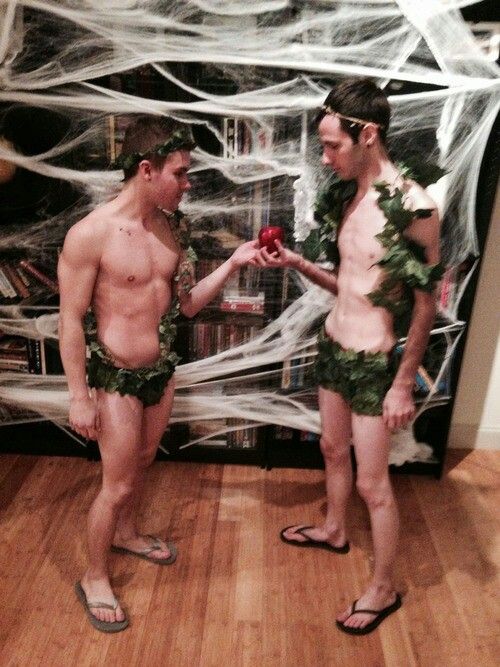 Are there people in the world trying to strip away your fundamental human rights based on their interpretations of an Iron Age story? One way you may want to symbolically give them the middle finger is by theming your next saucy night in around one said story. The Adam & Eve story has everything, nudists, gardening, reptiles, fruit, an allegory about reaching adulthood that is clearly not meant to be taken literally. You know…real sexy stuff.
To complement this look, I would suggest Fig Tea by Parfums de Nicolai. This interpretation of fig is less green woods or sickly gourmand and more the kind of luscious fig you would find in a Flemish still-life. A fruit that is actually tempting, dark, succulent, and ambrosial. Osmanthus, jasmine, davana, and apricot round out the top notes which lay on a bed of smokey black tea. It is a scent that conveys seduction and desire as playful, I dare say joyous. All while not hitting you over the head with Iso E Super or heavily gendered fragrance tropes.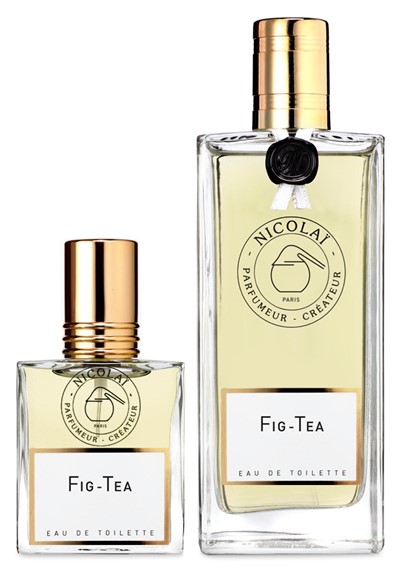 ---
The Spirit of Autumn
---
Ok, first of all, we do not Basic Shame in this house. Everyone has something 'basic' about them. Lots of people like these things because they are very likeable. You don't get extra taste credits for crapping on the tastes of others. Black leggings are practical, warm neutrals work on just about everyone, most folks like cinnamon, and celebrating seasonal changes is totally normal. While the germaphobe in me can't personally get behind the Uggs, I support your Ugg choices. It's getting colder, people want to wear comfy boots. I just want to know how you clean the shearing. Regardless, channel your inner Autumnal Spirit with this look whether you see this as a costume or everyday wear. The night is dark and full of terror, enjoy your pumpkin spice.
Instead of leaning away by trying to pair this with a more sophisticated scent, we are doubling down with Burning Leaves by CB I Hate Perfume. You maybe be thinking, "but Nuri that name sounds a bit edgy, isn't that one of the cool houses?" Christopher Brosius may be mistaken for being a very chic New Yorker, and indeed there are aspects of his life in perfumery that are chic. Still, Christopher is driven to capture the sensory joys of everyday life in his perfumes. Yes, Brosius is a basic bitch, I am a basic bitch, let's do this thing.
Burning Leaves smells like a pile of maple leaves smouldering on the front lawn. To me, it is very evocative of childhood, wearing my oversized Limited Too sweatshirt and helping my dad with the yard. It has a very nice burnt smoky note that is still a bit sweet and very approachable. Like you've just come from a bonfire.
Can you be both the Spirit of Autumn and the Dark Queen of Instagram? Yes, that is the joy of fragrance. You can wear a persona for a day, a month, a year and then wear something else.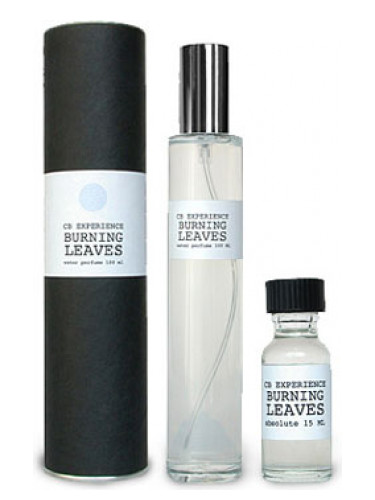 ---
Paisley Apocalypse
---
I find myself talking with friends a few years older and the conversation always steers into how the current timeline feels like the 70s. Constitutional crises, environmental degradation, a growing pandemic that a substantial segment of the population refuses to acknowledge, you know fun…fun stuff.
Where we are clearly lacking is in the clothes department. Mid 70s fashion was explosive, expressive and fun. It was not taking itself too seriously, specifically because everything was so serious. Clothes were hopeful. I propose a return to a devil-may-care maximalism with your own Paisley Apocalypse. What is that you ask? It is the glorious blending of bold mixed prints in billowing garments that scream The world may be ending, but I'm not dead yet, motherfuckers!
The trick is to mix geometric prints (checks, stripes, tartan) with busy prints (paisley, florals, polka dots). There are three ways to approach colours. 1. Have them all be in harmony or on the same background colour. 2. Have the main colour in one print be the accent colour in the other or 3. Just go so out there that the clashing becomes intentional and thereby very cool. Style this right, and you have a low-key Halloween costume or an everyday look. I will be fighting the revolution in a vintage paisley Biba dress, and I hope you will be too.
If you want that 70s blast-from-the-past-but-better vibe, I highly recommend Hindu Grass. This is the Queen of Patchouli, clean, luscious, earthy, and aromatic. It is more like the fresh plant then the dried patchouli most people are familiar with. Plus it's laced with lovely vanilla-y pipe tobacco and rose. If you are a fan of patchouli Hindu Grass will become a holy grail after the first sniff. If you aren't a fan, well, give it a try, this may be the one that wins you over.
---
Happy Halloween Everyone!
Stay safe, find ways to enjoy the Spooky Season however you can because you deserve moments of respite and joy.
Be kind to each other, and next year may we all be together.
xoxo-Nuri