It's a tradition around these parts that we ring in Halloween with a special post by pairing fragrances with costume ideas, but that did not feel right this year. As we round the corner on year two of this pandemic, I don't have the bandwidth to pretend as if I might actually be going to a Halloween party.
So we are going to change up the format a bit. As I plan to stay home and have a movie marathon, we will be picking which fragrances set the mood best to watch these A24-associated films.
---
In Fabric & Fracas
---
This film is a lush 70s nightmare with the colour and camp of Argento but without the creepy sexism. One of the tidbits I love about Peter Strickland is that he wears a jacket and tie on set, and I appreciate a man that has every excuse to be a shlub but doesn't. I feel Strickland's eye for detail, love of 70s horror, and sartorial sensibilities run through the film.
I mean, how could a trip to a department store to buy a dress possibly end badly, right? It is a weird and off-putting film. I love it.
I'd pair this film with Fracas by Robert Piguet. A cursed fragrance for a movie about a cursed dress. It's a lovely fragrance, actually, a tuberose fantasy concocted by the queen herself, Germaine Cellier. I could see a woman wearing this dress reaching for this bottle. But be warned, she's a white floral bomb that can cross from brilliantly floral to sickly sweet in a second and she has staying power. I put on Fracas before taking a shower, don't worry, she will still be there the following evening haunting my dreams and making me question my life choices.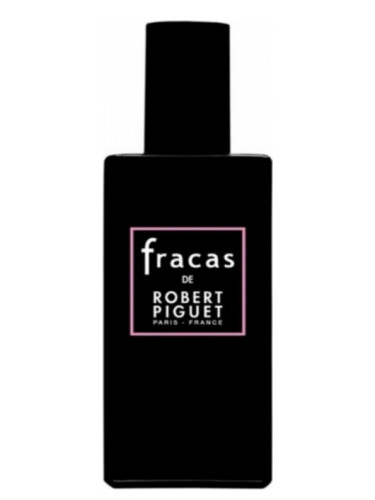 ---
Saint Maud & Essence By Narciso Rodriguez
---
This film is a stripped-down look at the dangers of blind faith and unprocessed trauma. It's a swirling delve into one person's darkness and loneliness. This isn't a movie I recommend if you are going through a rough patch, but it is a beautiful bit of filmmaking.
Essence by Narciso Rodriguez is a stripped-down Puritanical kind of clean, a boiled white sheets short of scent. Cleanliness is next to Godliness, and it's about as clean and soapy as you can get. It is a perfect scent to wear to watch someone white knuckle their way through the day searching for salvation.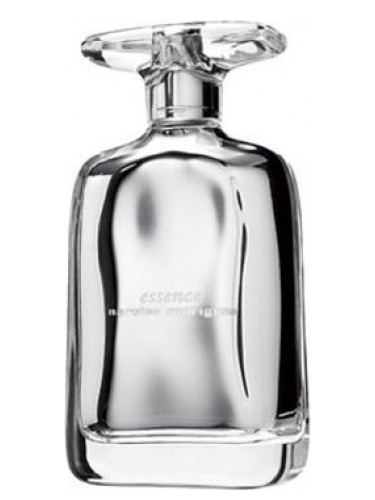 I think they stopped making this a few years ago because maybe most people don't want to smell like a nunnery, but her DNA still lives on in the Musc flankers of the line.
---
The Farwell & White Flower Oil
---
Need a break from film horror? How about the unyielding horror of our loved ones' eventual demise? No, in all seriousness, this is a beautiful and tender film that never swerves
into sappy sentimentality. Anyone who grew up in an immigrant family will relate to the lead's struggles to navigate multiple value systems.
I once asked a friend who was born in Hong Kong what her childhood smelled like, and the scent that stood out was White Flower Oil or Pak Fah Yeow. She described it as the smell of aunties. It smells to me like a gradma hug—a mentholated somewhat medical herbal combination of camphor, mint, rosemary and lavender. I'm sure that the grandmother in this story has a bottle of this stuff in the pocket of her housecoat. Don't watch this movie without it.
---
Uncut Gems & Drakkar Noir
---
This crime drama is unrelenting in its stakes that keep creeping up on you and keep you enthralled to the end. You are so disappointed in the lead, and yet you are still rooting for him. Welcome to Jewish motherhood, everybody!
It is also the most outstanding performance of Adam Sandler's career and proves that he is a fine actor underneath the shlock.
This film is about a middle-aged man destroying his life, and nothing says cocaine and bad life choices to me like the classic fougère of Drakkar Noir by Guy Laroche. Admit it, you think Sandler's character reeks of this stuff. This is the smell of a dad that went to buy cigarettes and never came back. The odour of a dude with too much gel in his hair trying to neg me at a bar. It's not the fragrance's fault. It is a perfectly respectable mid-tier male-centric product. But its popularity with absolute tool bags has marred the experience for me.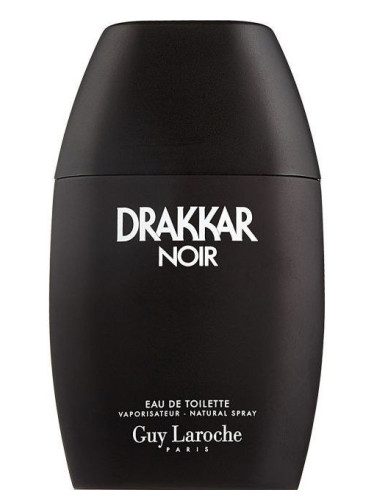 ---
The Green Knight & Baie 19
---
This movie is a Christmas movie, and I won't hear anything to the contrary. It's a lush, colourful retelling of the Arthurian legend, and there is a fox sidekick! What is there not to love? My husband was convinced I would hate it because of the anachronistic costumes. He insists that I am an obnoxious stickler for historically accurate dress in film, but I say, I just have standards. Also, I don't care what anyone says, Bridgerton and the new Little Women are polyester taffeta abominations whose costumes distract from the story!
However, the costumes in the Green Knight are amazing and alone are worth the ticket price. Instead of going for perfect 10th-century garb, these are the fairy tale garments 10th-century people would have thought up. Anachronistic fabrics, designs and colours feed the narrative and the fairy tale sense of wonder.
Watch this movie drenched in Baie 19 by Le Labo. It will surround you with the scent of parched earth singing after the first spring showers and rain-soaked dark forests.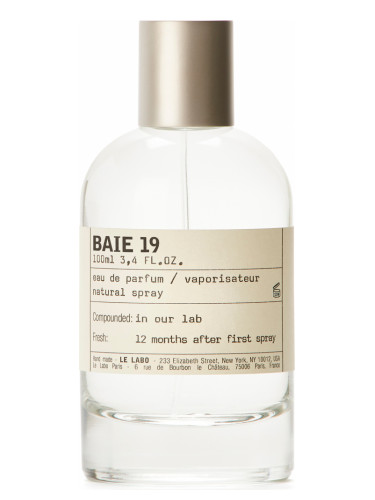 ---
The Lighthouse & Squid
---
Two actors alone can rarely carry a film, let alone a black and white film, with period-appropriate dialogue. Still, Willem Dafoe & Robert Pattinson are so big there isn't enough celluloid for a third character in this picture. This is a dark legend about those that find themselves on the edges of the world and what isolation can do to people.
I would pair this with Squid by Zoologist. One of my favourite fragrances from the line, Squid is not crystal clear tropical waters. It's inky North Atlantic waves, salt air and the dark hidden depths that lay just below the surface.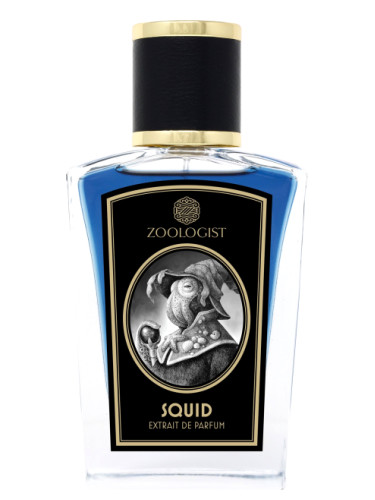 ---
A Ghost Story & Eau de Luna
---
What if you were unmoored in time? A white-sheeted ghost returns to his suburban home to try to console his wife, only to find that in his spectral state, time has no meaning. This is an intimate and beautiful arthouse movie that hasn't gotten nearly as much attention as it deserves.
What does the other side of forever? How could we even know, we might as well be on the dark side of the moon.
I would pair this movie with the weird spectral quality of this non-perfume perfume created by a NASA scientist to help astronauts acclimatize to space odours. Eau de Luna by Eau de Space smells like smoke and gunpower but in the nicest, softest way possible. It's the metallic dust at the edges of the cosmos and what I imagine is left of us at the end of the universe.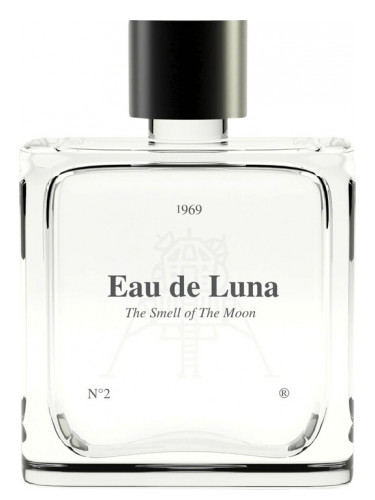 ---
Midsommar & Rosenhave
---
Boyfriend getting you down? Life an endless parade of pain? Why not take a Scandinavian adventure to clear your mind. Midsommar is a folk horror film that proves you don't need dark shadows to be scary.
Create the proper atmosphere for this film with the Rosenhave: Floral Sanctuary candle by Skandinavisk. It's a lovely blend of rose, elderflower, geranium and blackcurrant buds—reminiscent of an eerily perfect Nordic summer day.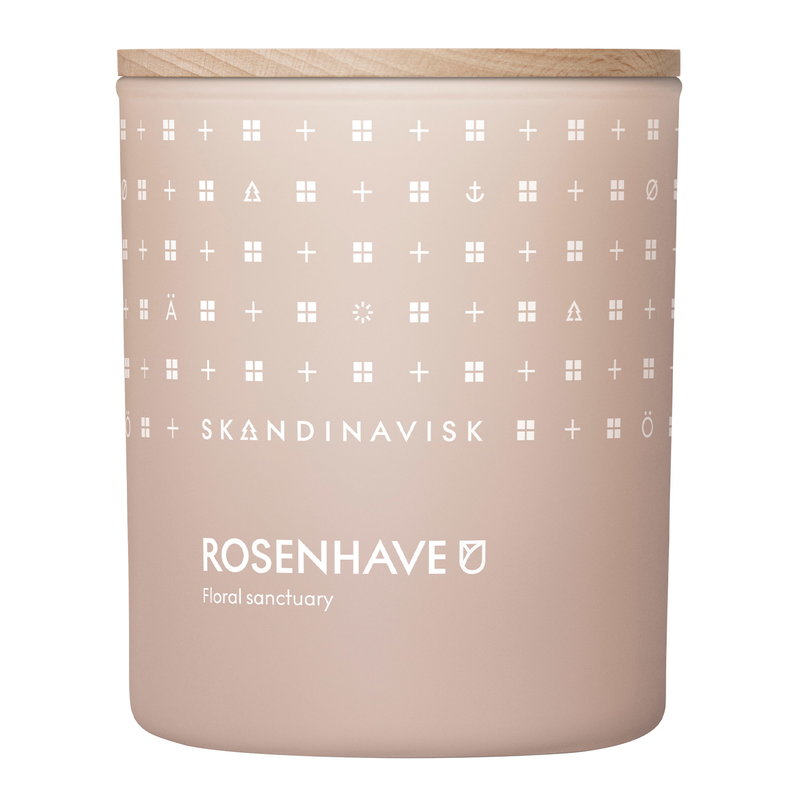 ---
Happy Halloween Everyone!
Stay safe, find ways to enjoy the Spooky Season however you can because you deserve moments of respite and joy.
xoxo-Nuri